Disclosure: Some of the links in this post are affiliate links. As an Amazon Associate, we earn from qualifying purchases. If you click on the link and purchase the item, we may receive an affiliate commission, at no extra cost to you. Learn more
---
As you may have noticed, we recently published a bunch of snoring mouthpiece reviews here on earplugsguide.com following which we received lots of valuable feedback from our readers, plus requests to cover even more mouthguards. This time we've picked up Vitalsleep and so, without any further ado, here goes our very own VitalSleep Review.
Vitalsleep Review
Has your snoring affected your quality of life?  Do you have a problem with snoring and grinding your teeth? If you do, then VitalSleep (go to official site) may be the device you have been looking for.
As you are probably already aware of, snoring not only affects you but those around you as well. If you have been looking for an anti snoring device to address your snoring, and perhaps even your teeth grinding while you sleep, then the Vital Sleep may be the right device for you.
In order to make the best decision possible when it comes to an anti snoring device, we'll take an in-depth closer look in this VitalSleep Review.
What Is VitalSleep? 
Vital Sleep is a mouthpiece that you wear during your sleep hours that flexes as you move in your sleep.  While other mouthpieces may be rigid as you sleep, the Vital Sleep will allow for side-to-side movement.
This added movement could help to alleviate the discomfort that can accompany such anti snoring devices.
Airway obstruction can be a cause for snoring.  What the VitalSleep does is to address this occurrence.  The mouthpiece molds to your teeth and gums for a custom fit and moves your jaw forward in increments.
You can adjust the mouthpiece to find the most effective fit.  The adjustment of your jaw will gradually open up your airway to reduce obstruction.  This will lead to a better night's sleep and a reduction of your snoring.
Oh, and one last important thing to mention – this device has been cleared by the FDA.  That should already tell you a lot about the product.
How Does Vital-Sleep Work?
In many ways, the VitalSleep works like many of the other devices on the market that address the jaw.
However, where it may achieve distinction is in the design and custom fit.  As with many other products that you may wear for extended periods of time, fit is most essential.
When you first look at the Vital Sleep, you see just how customized fit you are able to get.
Now, before you even physically get it to mold to your mouth, what you can do is pick an even more customized fit by selecting either the smaller model or the larger one.
They recommend smaller sizes for women and larger sizes for men.  The regular or larger of the two models recommended for men measures in at 1.03 inches high, 2.26 inches wide and 1.75 inches long.
The smaller size, which is recommended for women, measures in at .95 inches high, 2.09 inches wide and 1.61 inches long.
Once you receive the correct size for your mouth, you can then use hot water to make the mouthpiece more pliable, then mold to your mouth as you would other mouthpieces to customize the fit.
As your airway will vary from others, the amount of movement that you will need to adjust the Vital Sleep to will also vary.  You can adjust the mouthpiece up to 7 mm.  This is achieved by simply inserting the hex tool into each side of the mouthpiece to bring the lower portion forward in small increments.
How Does VitalSleep Differ From Other Anti-Snoring Devices?
Perhaps the biggest way that Vital Sleep differs from some of the other anti-snoring devices on the market is its customizable fit, first starting with the two different sizes to accommodate various mouth sizes to its adjustability.
From the company's website, it compared its product to similar products like SnoreRx, ZQuiet and PureSleep.  The following was taken from the site as having these qualities, while the above-mentioned products did not:
2 different sizes (Regular size for men and small size for women)
Free replacements for one year
Free 20 page booklet on "How To Sleep Better"
1 year warranty
Ships the same day
Norton Shopping Protection Guarantee
Flexible and fully adjustable
(Source: http://www.vitalsleep.com/why-we-are-new.html) 
If you would like to see comprehensive reviews and compare the products for yourself, you can do so by checking out our SnoreRx Review and ZQuiet Review.
As you can see, there are some similarities to other anti snoring devices that address the airway and adjustments that need to be made to the lower jaw, but there are several differences with the VitalSleep that differentiate them from the rest.
Is VitalSleep Mouthpiece Right For You?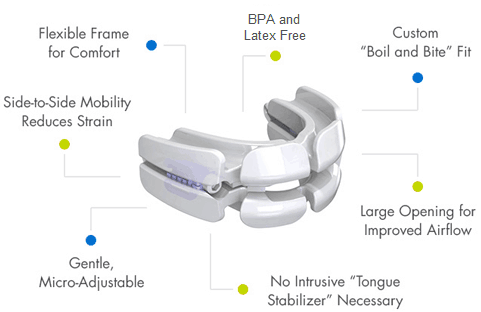 If you know for sure that your snoring is being caused by your airway being obstructed during your sleep, then this may just be the product for you.  There are other reasons why you may want to select Vital Sleep.  Here are a few of them.
Actual Size 
If you have a larger sized mouth or a smaller sized mouth, and would rather get a product that is closer to your size instead of getting what all the others are offering and hoping that you can mold it to fit, then you may want to give VitalSleep a try.
Flexibility 
One of the concerns that get raised with mouthpiece devices that are used during sleep is the discomfort that may come about because of their use.  Many of these devices only flex forward and back.
If your comfort and jaw is a concern of yours, and you would rather have a device that will allow side-to-side flexibility, in addition to forward and backwards movement, then you may want to try VitalSleep.
Adjustment 
Adjustment ability is another reason why you may want to select this device.  Instead of a fixed position that you are left with, what you will find with the Vital Sleep is a product that you can adjust in increments until you are able to find the measurement that is most effective for you.
If you are concerned about the product and whether or not it is right for you, you can keep in mind their guarantee of refunding your money in the first 30 days, as well as free replacements for a year.
You can see their actual guarantee here:
http://www.vitalsleep.com/satisfaction-guaranteed-new.html
What Are Medical Professionals Saying About Vital Sleep? 
A review on the Vital Sleep website from a physician stated that the product would help in decreasing snoring, as well as taking the user's comfort into account to help with uninterrupted sleep.
What Are Actual Vital Sleep Users Saying?
While we can tell you all about the product, what will probably be more effective is when you can hear what others are saying about their own experiences.  We'll take a look at two areas when it comes to testimonials.  We'll see what users are reporting on the VitalSleep site, as well as what users are saying about the product on other sites. 
Product Website Testimonials: 
One user reported that he was hesitant to order the product at first because of the cost, but was ready to try it as he had tried several others with less than satisfactory results.  After using the product the user reported that it was successful, as his spouse shared that he was no longer snoring.  The user also mentioned customer service being impressive.
Another user noted their testing of the product.  The user believes that the product does indeed work as advertised because they use an app to record their awakenings through the night and received positive results of this testing after use of the product.
Yet another user reported their satisfaction with the product, mentioning that they are a medical provider and have recommended the device to several others.  The user also mentioned wanting to take advantage of the free replacement as their teeth grinding is more than likely affecting the product's durability.
>> Check out all Vitalsleep testimonials right here.
From Other Websites: 
One user from an independent site reported the fit being natural and used it for a full week.  The user reported that it did indeed work as others in the home mentioned that they did not hear any snoring.  The user also reported that unlike other mouthpiece devices, they did not experience the drooling that can sometimes accompany these types of devices.
One other user took the time to mention the cleaning of this device as this seemed to come up in other reviews.  The user mentioned the ability to keep the device clean and free from bacteria, however this was achieved once they were able to get used to the size and shape of it.  The user mentioned that once they were able to get used to it, they came up with their own cleaning approach and method that worked to keep it as clean as possible.
Another user from an independent site did say that the product worked for them, but did find some areas for improvement.  One of these areas was in the return policy as shipping and handling charges are not refundable.  The other area was with the product itself.  The user said the various crevices could host bacteria if they are not cleaned on a regular basis.
How Much Does VitalSleep Snoring Aid Cost?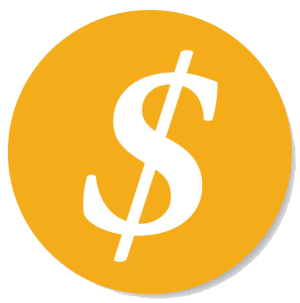 The Vital Sleep product can be had at a price of $59.95 for one, and $99.95 for two. You can order from this page. The cost for shipping and handling is $7.95 and ships the same day. This is pretty attractive price, lower than the competition.
Keep in mind that for products that are returned for refund that the shipping and handling costs are not refunded.
VitalSleep Review: The Bottom Line
If you are looking for a mandibular advancement device (MAD) to address your snoring, then you may want to look into the Vital Sleep product.
The one thing to keep in mind is that this device is cleared by the FDA, so from that standpoint you can already assume that the product has met some standards when it comes not only to safety and use, but also in manufacturing of the materials involved.
You will also find that with this product you can get a size that is more customized to the size of your mouth to better help with effectiveness and comfort.
Should you give VitalSleep Mouthguard a try?
From the manufacturer's website here are three additional reasons why you may want to give the VitalSleep product a try:
Guaranteed Satisfaction – You will be given a money back guarantee within the first month of using the product. You will also be given the opportunity to receive free replacements within the first year.
Improved Airflow – Due to the device's ability to open up your airway throughout the night, you will experience an easier time breathing, which will lead to a reduction of your snoring.
Grateful Family Members – Yes, the people who live with you will be VERY happy when your snoring is reduced. While you may feel that you are the only one suffering from your snoring, keep in mind that there are others in your home that are suffering as well.  When you snore, others hear it and are affected.  When you can reduce your snoring, you'll find that everyone else will be much happier as well.
If you want to try VitalSleep, here's a link to their website. If you are still on the fence with the Vital Sleep and would like to take a look at some other anti snoring devices, then please check out our guide on choosing the Best Snore Guard.
We are sure that you will be able to find something on that list that can help bring you relief from your snoring.  Remember, your snoring isn't just affecting you – it's affecting others around you as well.
If you have any further questions about anti snoring devices, this VitalSleep Review, or snoring in general, please don't hesitate to drop us a comment.
https://vimeo.com/70363690
Disclosure: Some of the links in this post are affiliate links. As an Amazon Associate, we earn from qualifying purchases. If you click on the link and purchase the item, we may receive an affiliate commission, at no extra cost to you. Learn more
---
Review Score
Effectiveness

Comfort

Cleaning

Value for Money