Disclosure: Some of the links in this post are affiliate links. As an Amazon Associate, we earn from qualifying purchases. If you click on the link and purchase the item, we may receive an affiliate commission, at no extra cost to you. Learn more
---
Believe it or not, out of the five senses, hearing might be the most important in terms of a child's development. Voice. Speech. Language skills. Discipline. Social understanding. Self-esteem. Academic development. All of these items stem from an ability to hear what someone else is saying.
And, what with the noisy world we now live in, where some of the funnest activities are also the loudest, it's important now, more than ever, to protect the ears of our little ones so that they can still have the funnest of fun but be able to function in all other facets of life.
Baby hearing protection devices, such as baby ear muffs for noise, can do wonders to inhibit the BOOMs, BANGs, RRRRs and ROARs associated with concerts, music festivals, sporting events, fireworks displays, auto racing and other similar kid-centric activities. They can even help out children who are just downright sensitive to noise. In this article, we'll review the top five ear muffs for kids, including infant ear muffs, toddler ear muffs and ear muffs for those a little older, before going over a few key features to consider before making the final purchase.
Baby Ear Protection: Baby Ear Muffs for Noise Shortlisted
| Picture | Product Name | Best For | NRR | Price | Our Score |
| --- | --- | --- | --- | --- | --- |
| | Em's 4 Bubs Earmuffs | Babies & Young Toddlers | 22 dB | $$ | 4.8 |
| | NKT's baby earmuffs | Babies & Toddlers | 20 dB | $$$ | 5.0 |
| | Baby Banz Earmuffs | Infants & Babies | 21 dB | $$ | 4.8 |
| | Em's 4 Kids Earmuffs | Babies 6+ months | 21 dB | $$ | 4.7 |
| | Snug Safe n Sound Kids | Kids & Youth | 25 dB | $ | 4.7 |
| | Baby Banz earBanZ | Kids 2+ yr | 21 dB | $$ | 4.5 |
| | Pro Ears - ReVO | Kids & Youth | 25 dB | $$$ | 4.9 |
| | 3M Peltor Junior Earmuff | Youth 13+ yr | 22 dB | $ | 4.6 |
| | | | | | |
Ear Muffs for Kids: Our Top 5 Picks!
Em's Baby Ear Muffs for Noise(6mo+)
Manufactured by Em's 4 Kids, a leader in hearing protection earmuffs for babies and children, these baby ear muffs for noise weigh in at a measly 190 grams — or .4 lbs — which is great for small heads and developing necks. Add the fact that they can collapse to a quarter of their size and you have yourself a very convenient and a very light set of earmuffs for your little one's ears.
They're very comfortable and rather durable, especially for what they weigh, but, unfortunately, they don't fit as well as some of the other pairs on this list, nor are they as protective. (See NR Rating below.)
EM's 4 Kids built their reputation as being pure kids-centric company and – as per our research – still the only company in the world to make ear muffs specifically for babies. EM's 4 kids products have been on the market for years now, so you can be sure that you're buying from a respected and trusted brand.
The cheapest on this list, EM's 4 kids earmuffs are a budget-type buy for sure. Comes in pink, blue and silver. If you want to save some dollars while not compromising quality, Earplugsguide.com recommends EM's as one of the best budget baby ear muffs for noise.
Additional Information:
NR Rating = 21dB.
Where to buy: Amazon ( 

direct link

)
The EarBanZ Infant Ear Muffs for Noise (0-2 years)
If infant ears are the ones you're trying to protect, then The EarBanz Infants might be just what you need. Weighing in at less than half a pound — 6.4 ounces to be exact — they're cushioned and padded for comfort and can collapse into the palm of your hand for ultimate convenience.
Specifically designed for infants and early toddlers, they actually fit children up to ten years of age — depending on their head size — without sacrificing stability, all thanks to an expanding pseudo-leather headband. They also come in a wide variety of colors, including blue, green, pink, purple, a multicolored "Geo Print" and a red, white and blue-themed "USA Print."
They're endorsed by River Rose Clarkson and Blue Ivy Carter, a.k.a. the daughters of Kelly Clarkson and Jay-Z/Beyonce, respectively, and modestly priced. They're one of favourite top picks when it comes to the best baby ear muffs for noise.
Additional Information:
NR Rating = 21dB
Where to buy: Amazon ( 

direct link

)
The EarBanZ Kids Noise Ear Muffs (2-12+)
If you enjoy all the available features and specifications of The EarBanZ Infants, but have kids who are older, or on the edge of overgrowing them, then The EarBanZ Kids might be the better answer for all your baby ear protection needs.
Lightweight, cushioned, padded and convenient, The EarBanZ Kids share all the same attributes as the EarBanZ Infants. Both pair also share the highest NR rating on this list, offering some of the best protection on the entire earmuff market. (See below.)
Additional Information:
NR Rating = 21dB
Where to buy: Amazon ( 

direct link

)
The ReVO Series (Kids / Young Adults)
Developed by Pro Ears, an online retailer of professional-grade hearing protection devices, The ReVO series offers a set of passive youth earmuffs designed to fit on the heads of children and smaller adults so that they, too, can enjoy the full effective benefits of protected eardrums.
Built to last, they include an adjustable headband for grow-with-you convenience; super-sized, snap-in ProForm leather ear cushions and absolutely no metallic parts — so that your child can't swallow or be scratched by any broken or harmful pieces.
Comes in a dozen colors and designs, including neon green, pink, yellow and orange, blue diamond plate, blue rain, pink rain, pink zebra, reaper, skulls, zebra and grey cosmic. Needless to say, there's one for every type of personality out there.
Additional Information:
NR Rating = 25
Where to buy: Amazon ( 

direct link

)
NKT's Blue Toddler Ear Muffs for Noise (2+)
Slim and slight, weighing in at under half a pound, NKT's Blue Baby Ear Muffs are both comfortable and convenient for kids over two years of age. They're snug. They fit rather nicely over a little one's little noggin and, thanks to a couple of cushiony earcups, they won't hurt when worn for long spans of time.
Like many of the others on this list, they fold up, so they're as easy-to-use as they are easy-to-carry and their slight frame makes it so they won't be getting in the way when your kids are running around. Adjustable headband is covered in high-quality leather for added comfort as well.
Additional Information:
NR Rating = 20 dB
Where to buy: Amazon ( 

direct link

)
What to Look For in Earmuffs for Kids
Now that we've seen what the kids ear muff market has to offer, it's time to take a look at a few key features so that you'll know which ones to buy when checkout time arrives.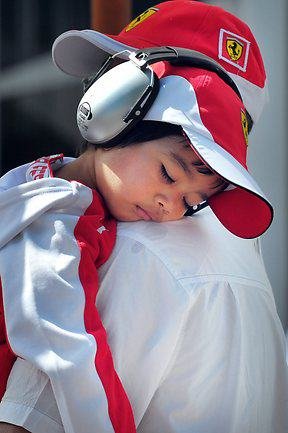 NR Rating
The NR Rating, or the NRR, is important because it tells you how effective the noise canceling feature is on a particular set of headphones. However, since ratings are given in labs, when conditions are perfect, the numbers shown above are only estimates, so it's best to calculate its effectiveness yourself by dividing said number by two.
For example, the EarBanZ ear muffs have an NRR of 21. When you divide that by two, you get an actual rating of 10.5dB. You can then subtract that number from the loudness of a particular event. Like this…
110dB (The Loudness of a Monster Truck Show) – (21dB / 2) = 99.5
Or, if you don't like math, just remember, higher ratings mean less noise. Easy peasy.
Comfort
Let's face it, if something doesn't fit, or if it isn't comfortable, you're not going to wear it, even if it could save your life. And that goes double for our kids.
To best ensure that our children will actually wear their hearing protection at loud events, it's a good idea to invest in items that are cushiony, comfortable, adjustable and not too tight.
Color/Style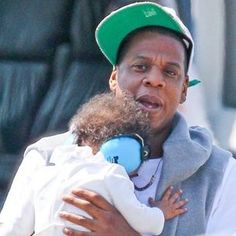 Size and comfort are cool and everything — at least to us parents — but the coolest of all reasons to wear an item that'll protect a pair of precious eardrums is whether or not it looks good sitting on the top of your little one's head.
If your kid's favorite color is red, don't buy the blue pair. If it only comes in black, and your kid prefers hot pink, you might want to think about buying a different model. Trust us, you don't want to waste your time, or your money…
Size/Price/Length of Use
As a parent, it's a never-ending battle to find things that fit our kids for more than a month at a time. And such efforts are twice as exasperating when you're looking to purchase an item that could be considered expensive. That's why it's important to look at the size of the product, and then the price, so that you can decide if (1) the item is worth buying for your growing son or daughter and (2) if it'll still fit the following week.
If you'd like to check more baby ear muffs for noise, go directly to Amazon to see what models are selling most.
Disclosure: Some of the links in this post are affiliate links. As an Amazon Associate, we earn from qualifying purchases. If you click on the link and purchase the item, we may receive an affiliate commission, at no extra cost to you. Learn more
---
Last update on 2023-11-24 / Affiliate links / Images from Amazon Product Advertising API